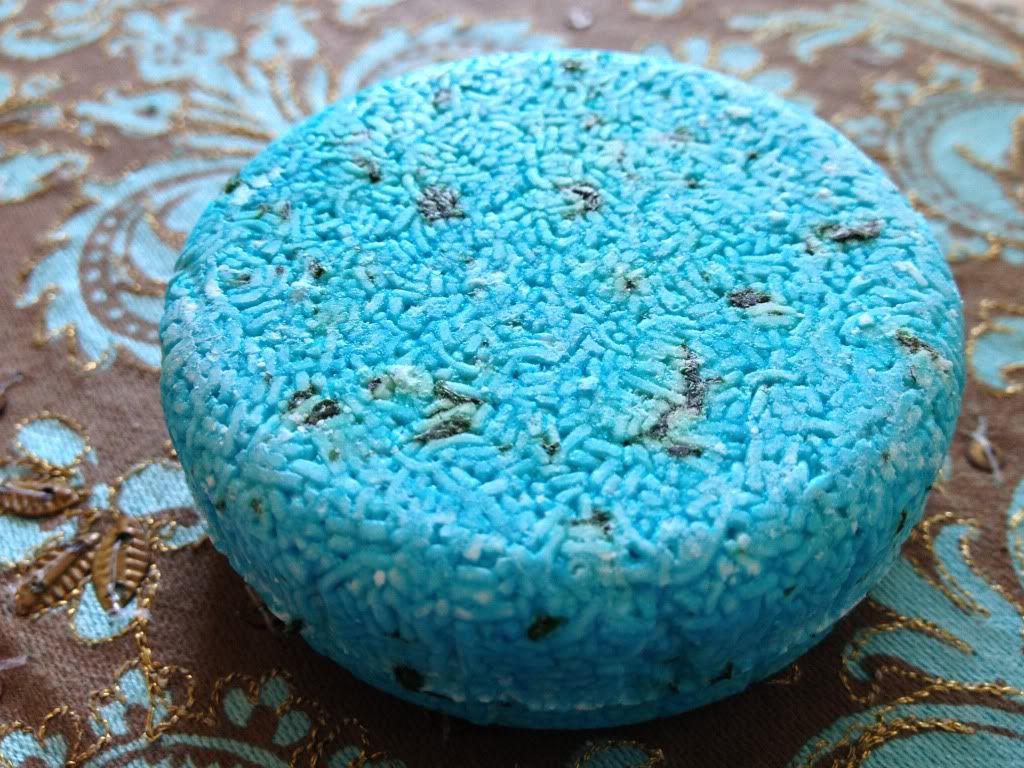 Hello lovelies! I hope all is well. I'm beyond excited -- classes have ended for the year, finals are next week, and then it's summer! Although it doesn't really feel like summer (parts of my beautiful Minnesota will be graced with a few inches of snowfall today.)
Today I'll be doing a little review of Seanik -- my second shampoo bar from Lush. I had such success with Godiva (one of my Lush favorites! You can find that review
HERE
) I thought I would pick up a second one.
"
Soften tangled locks and add oceans of shine with this mineral-rich, sea salt volumizing shampoo. Like a trip to a blue lagoon, Seanik is made with the best ingredients from the sea; softening Irish moss seaweed, and Japanese nori seaweed to make your hair soft as silk from root to tips, and sea salt to give body and volume to hair that's fallen flat. One seriously sexy shampoo, we added lemon oil for extra shine, and the exotic far eastern fragrance of sensual mimosa and jasmine oils to bathe you in the heady scent of tropical flora all day long."
Sea salt: Boosts volume and shine of lifeless locks.
Seaweed: Softens strands and is packed with protein to help care for your scalp.
Lemon: Adds shine, but is mostly added for scent.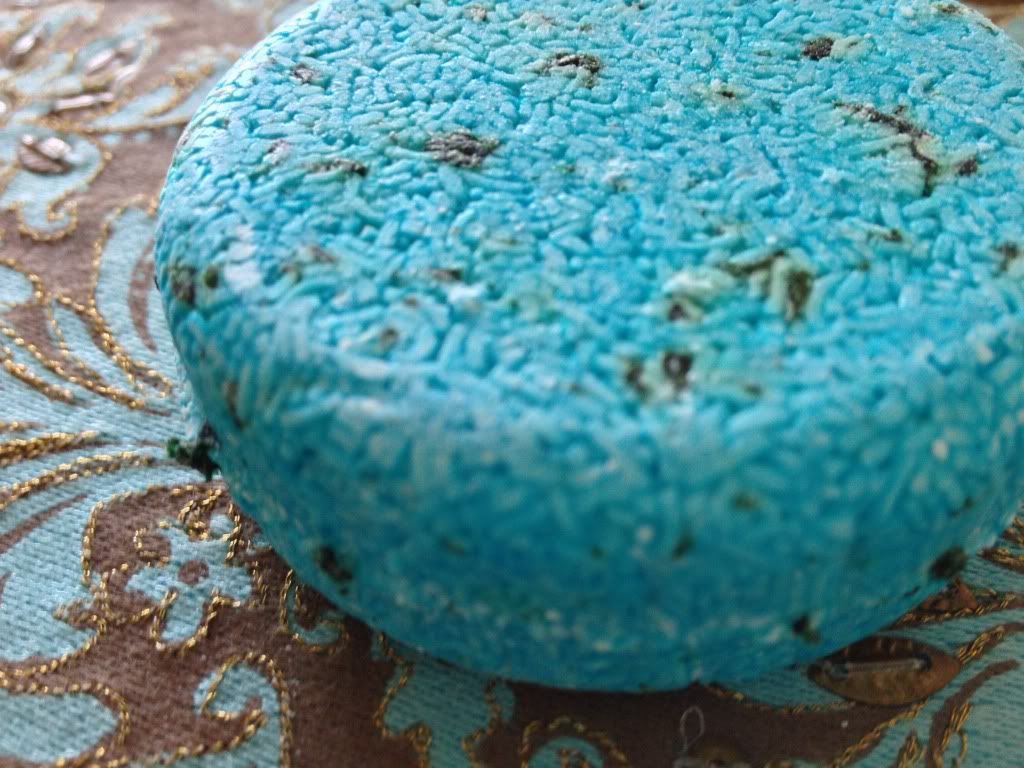 I find that I'm not a huge fan of the scent. It's not bad per say, but I don't find it to be pleasant either. Lemon-scented house cleaner or else laundry detergent is the closest thing I can compare the smell to, but maybe that's just me. My boyfriend doesn't mind it, in fact he likes it. I guess if you're into the smell of lemon-scented house-cleaners this is the shampoo for you. Luckily though, the scent doesn't linger in my hair.
The Lush website (and even the Lush associate I spoke with in the store) suggest that users wet their hair and glide the bar down the length of their hair about three times (right, left and back.) Work this into a lather and rinse. Personally, I don't really like this method as I find that 1) gliding the bar down my hair and then rubbing my scalp doesn't create lather, and 2) shampoo really isn't meant to be used on the ends of your hair because they're typically less oily than your scalp, so rubbing the bar down the length of your hair can dry out your ends. Instead, I prefer to rub the shampoo bar in my hands until I have a really nice lather (and Seanik lathers really well!), flip my hair over, and massage the lather through my scalp. If your hair is upside down this increases the bloodflow to your scalp, which in turn can promote hair growth (this is amplified if you're giving your scalp a good massage for a couple of minutes.)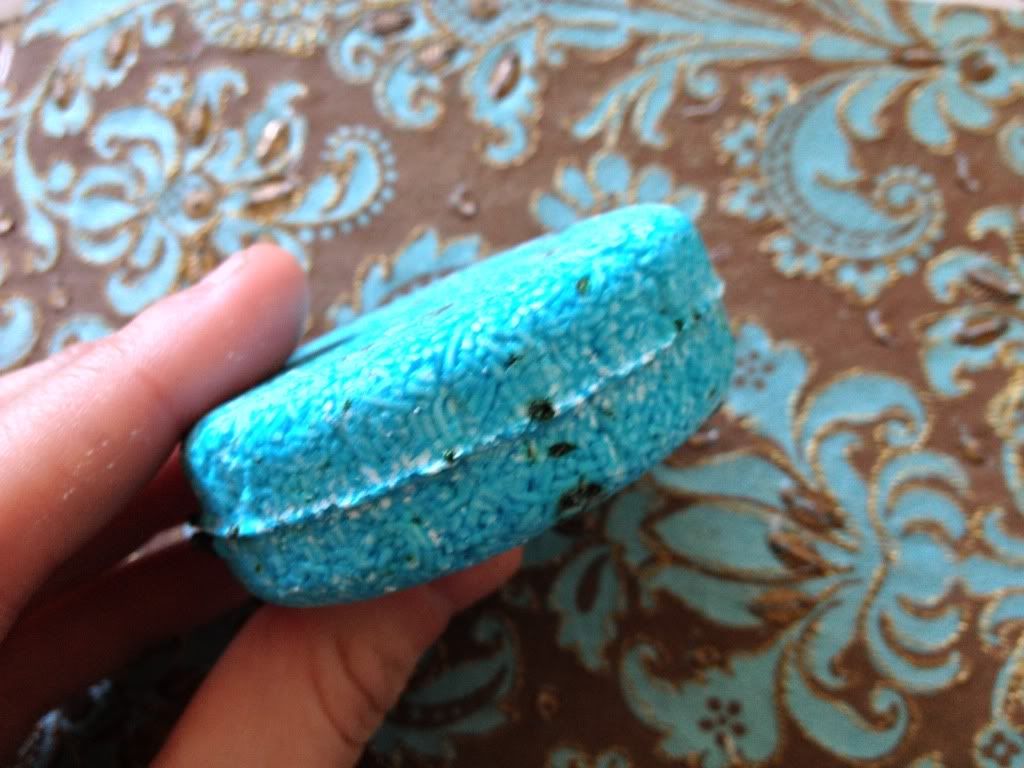 Seanik ultimately leaves my hair very soft and much shinier than usual, although I haven't noticed much of a difference in the volume of my hair. Also, I've noticed that significantly less hair falls out while I'm in the shower -- perhaps this is because Seanik is meant to detangle strands?
Instead of keeping Seanik stored in a small tin (Lush offers crappy little tins to store your shampoo bar, but they ultimately make the product mushy/messy) I used a small Tupperware and kept it out of the shower. I find that doing this makes my shampoo bar not only last longer, but it makes it less messy in the shower. So if you're wondering whether or not you should buy that cute little tin to store your shampoo bar, don't.
Hope all is well in your corner of the world!